When buying or leasing a refurbished gamma camera from maiServices, you can stay within your department's budget without sacrificing quality. Our OEM trained service engineers have decades of experience refurbishing nuclear medicine systems; systems we've been delivering to satisfied customers for over 20 years.
maiServices refurbishes systems from GE, Philips (ADAC), Siemens, IS2, SMV, sopha, and MAI.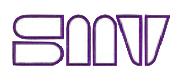 All of our refurbished cameras go through numerous testing and QC procedures prior to delivery and we offer service and support on every system we sell.
Not sure what camera system is right for your department? Get in touch with your imaging needs and we'll help find the best solution to deliver quality diagnostic services and stay within budget.